Custom EVA Case Manufacturer
Pack your branded products & protect sensitive equipment with custom EVA cases combining style, quality, and affordable prices.
EVA Case Designed For Your Business
Low MOQ For Small Order

Free Design Service

Fully Custom Soft & Hard Eva Case

4-6 Weeks Customization

1 Year Quality Guarantee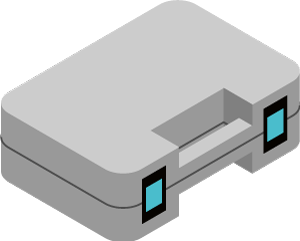 Featured Markets We Serve for EVA Case
Chimi Case has created custom EVA cases for our clients in a wide array of applications.
Check out the featured markets we serve below.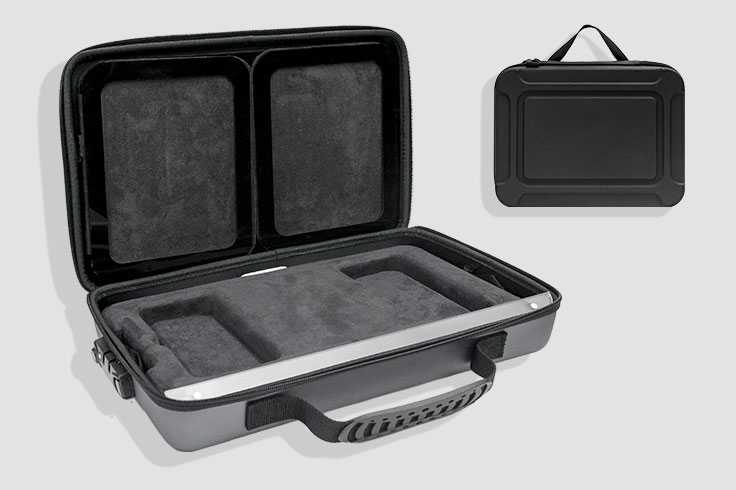 Sales & Demo
Shockproof, lightweight & easy for branding, our custom EVA cases are perfect for the sales team to showcase any kind of product.
---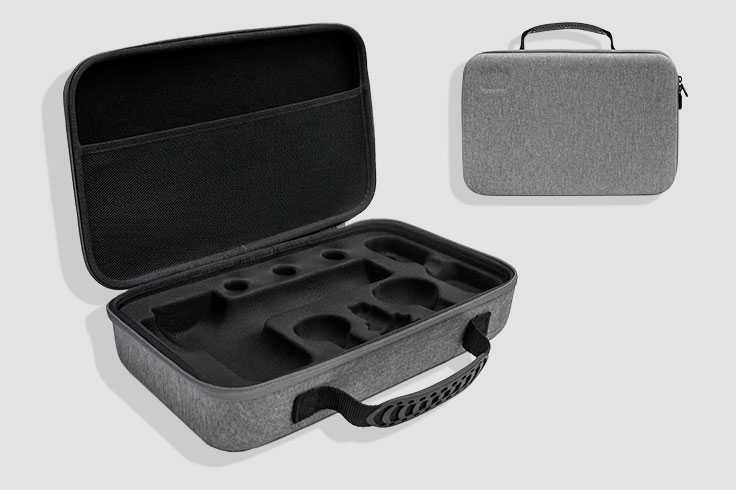 Tool & Equipment
Tool manufacturers & professionals trust us for building rugged & strong eva cases that enhance tool organization, control & use.
---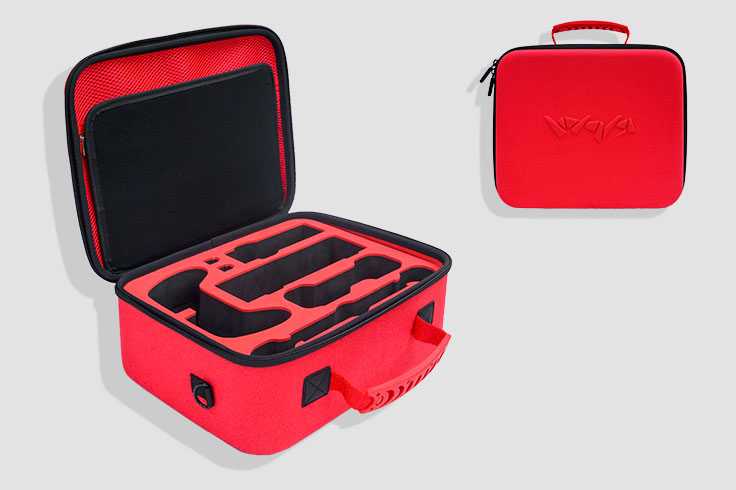 Electronics
Whether it's a headphone case or electronics travel case, we can come up with cases featuring exact fitting exterior and interior.
---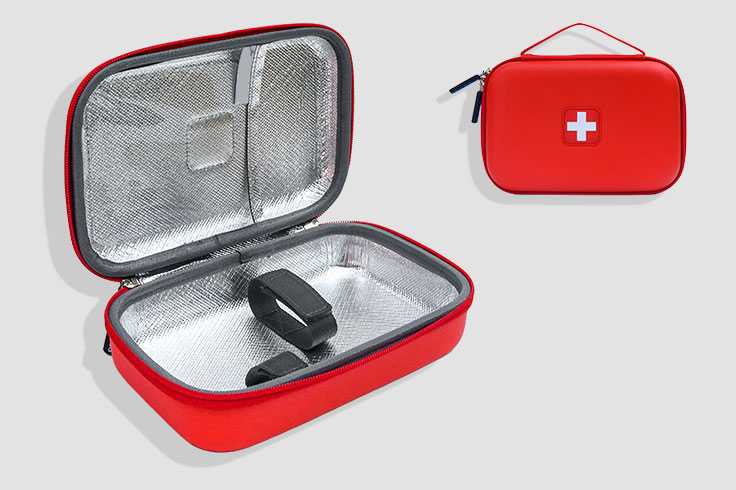 Medical
Delicate medical devices require the utmost care. We're capable of building custom cases for manufacturers & medical professionals.
---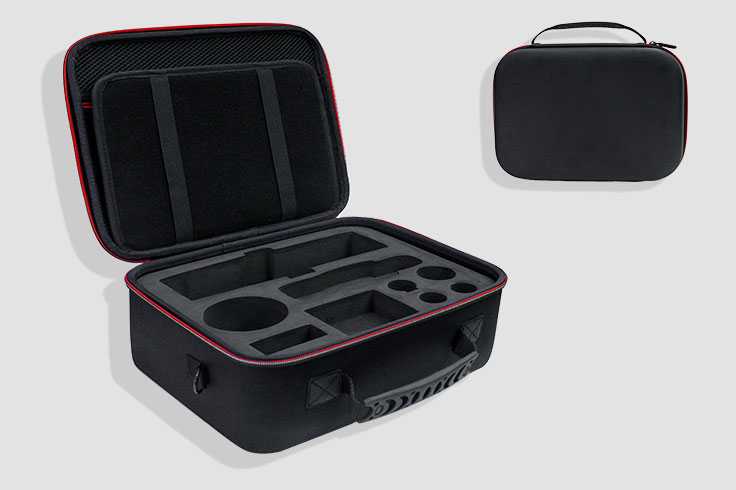 Photography
From camera to drone to optical lens, we're experienced in designing and making protective cases for the photography market.
---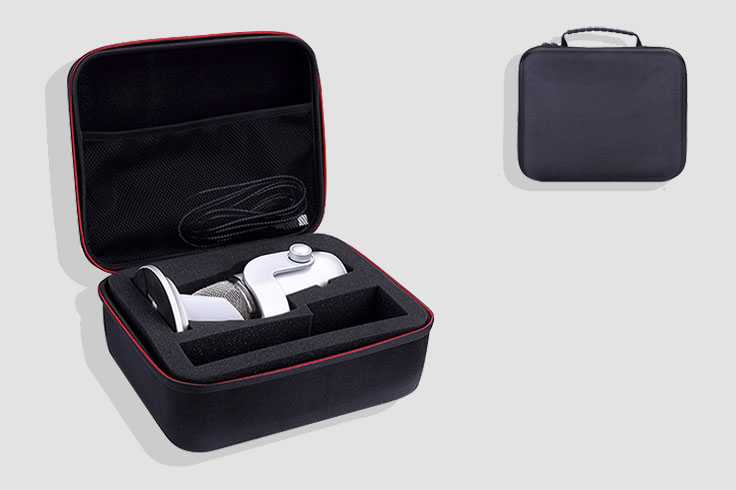 Pro A/V
The protection & transportation of pro A/V equipment is made easy with our cases featuring specially fitted foam inserts.
---
EVA Cases Customized To Your Products & Brand
Whether you're a manufacturer in search of EVA cases to pack and protect your products or sourcing EVA cases in bulk for your business, we offer complete custom solutions for you.
Based on your product & budget, we offer a myriad of customizations covering everything, including materials, sizes & shapes, colors & graphics, interior foam inserts, accessories & fitting and more.
You can also choose from our wide array of logo customization options, from printing to embossing, to improve your brand awareness with an EVA case that is uniquely YOURS.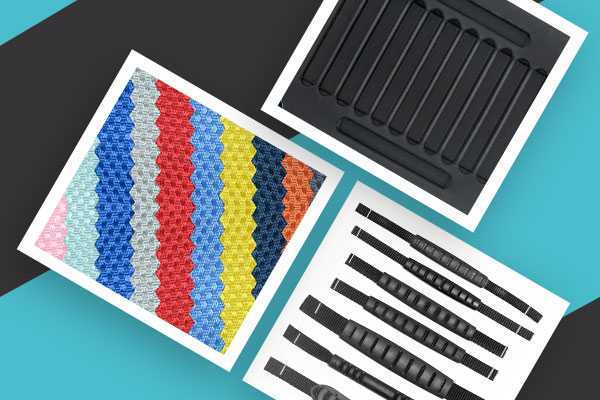 Chimi Case, Your Ultimate
EVA Case Factory
Only have a rough idea or a draft? Don't worry! As a professional EVA case manufacturing company in China, we understand your case needs and deliver them proficiently. .
We put together the most professional team to realize your idea. From developing the original concept to prototype to production to packaging and delivery, we have your back.
Our integrated EVA case manufacturing process means that we'll take care of what we're specialized in, and you can focus on your business.
In-house Manufacturing &
100% EVA Case Inspection
As an EVA Case factory with our self-owned facility and the molding, laminating, thermoforming, stitching and cutting workshop, we can fully control the whole production process and every quality detail.
And at Chimi Case, all of our EVA cases will go through a strict inspection covering both the exterior and interior after production.
Our in-house manufacturing & 100% inspection make sure that you receive custom molded EVA cases with consistent and premium quality, and at affordable prices.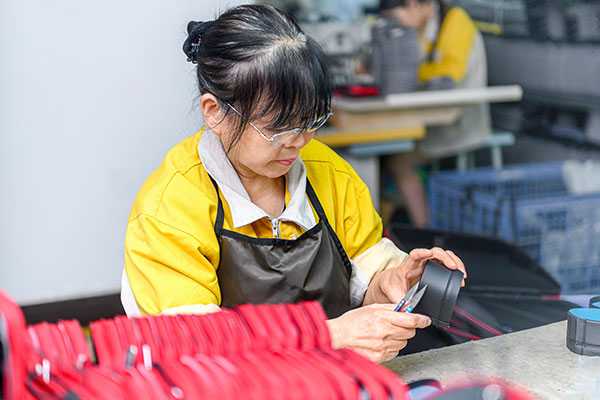 We're Not Your Average EVA Case Manufacturer
Customization of your EVA case is made easy here at Chimi Case.
Just follow these steps!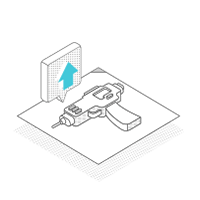 Upload your file in the right format if you have one. Just talk with us about your custom needs if you don't have a design, and our team will help you through this process.
After receiving your design file and fully understanding your custom needs, our case designer will send you a 2D/3D design for approval within 1 day.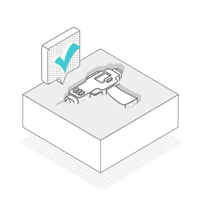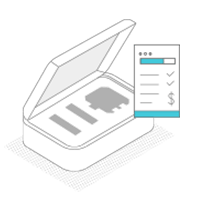 After you approve all the details of the design, we'll come up with a pricing proposal for you based on your needs and budget.
Once you approve the quote, we'll create a prototype with the custom-made mold for you to approve. Normally the sample will be sent in 5-7 days.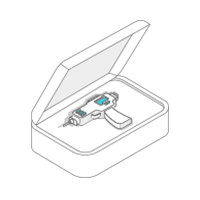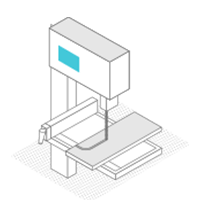 Sit back and wait while we're manufacturing your cases in our factory. The process normally takes 1-3 weeks, depending on the size and complexity of the order.
After a full inspection, we'll send the custom cases to your site, and ensure you get your cases right the time you need them.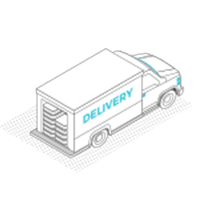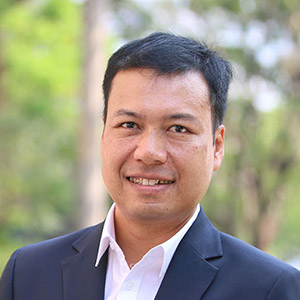 I was looking for an EVA case to complete the whole packaging of our new product. We sent Chimi a simple design drawing indicating our needs in dimensions, and they were so professional that they helped us to polish the design. The final case fit our product well, and made our equipment look very classy.
Weerachat
Co-founder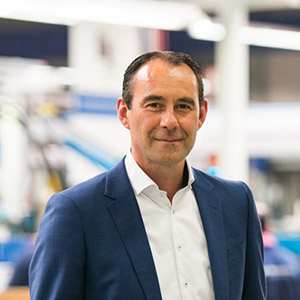 We have received all 1000 eva cases – we absolutely love them! The whole customization process was much easier than I thought! They understood our requirements well, and sent us a sample promptly. The EVA case is sturdy, the price is reasonable, and the delivery is very fast. Really satisfied with Chimi Team.
Kerst Algera
Procurement Manager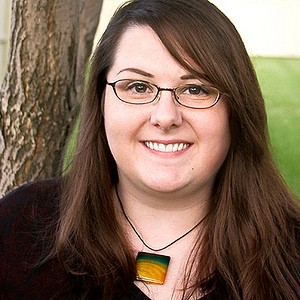 I was searching for a custom molded EVA case for our VR device. I was happy to find that Chimi actually had the size we need! So finally saved the tooling cost. Everything was great, the custom logo, the waterproof lining, the dividers, the foam, the zipper, all of them are well made. Thanks so much!
Lisa Redfern
Brand Manager